5G Phones Under 15000: In this article, you will know the five best phones of 5G, as you should know that in today's date everyone wants to buy a phone in 5G and if you are also thinking of buying a 5G phone, then here you will get the best 5G phone. Will tell you that in the budget of 15000 you will get to see a good phone, for this you will have to read the whole article carefully.
the best 5G phones under 15000 INR available in India
Poco X5 5G
Realme 9i 5G
Vivo t2x 5G
Samsung Galaxy A14 5G
Motorola Moto G92 5G
All of these phones come with 5G support, decent processors, good camera setups, and long-lasting batteries, making them great options for budget-conscious buyers who want to experience the latest in mobile technology. However, it's worth noting that prices and availability may vary in different regions and over time.
1. Poco X5 5G
| | |
| --- | --- |
| | Processor: Snapdragon 695 5G |
| | RAM: 6 GB, 8 GB |
| | Storage: 128 GB, 256 GB |
| | Display: 6.67 inches |
| | Camera: Triple Camera |
| | Battery: Li-Po 5000 mAh |
Poco X5 5G – SPECIFICATIONS
LAUNCH
| | |
| --- | --- |
| Announced: | 06 February 2023 |
| Status: | 07 February 2023 |
NETWORK
| | |
| --- | --- |
| Technology: | GSM / HSPA / LTE / 5G |
| Support: | 2G, 3G, 4G & 5G,Band |
BODY
| | |
| --- | --- |
| Dimensions | 165.9 x 76.2 x 8 mm |
| Weight | 189 g |
| Sim | Hybrid Dual SIM |
DISPLAY
| | |
| --- | --- |
| Type | Super AMOLED |
| Size | 6.67 inches |
| Resolution | 1080 x 2400 pixels |
PLATFORM
| | |
| --- | --- |
| Os | Android 12, MIUI 13 for POCO |
| Chipset | Qualcomm SM6375 Snapdragon 695 5G |
| Cpu | Octa-core |
| Gpu | Adreno 619 |
MEMORY
| | |
| --- | --- |
| Card Slot | microSDXC |
| Internal | 128GB 6GB RAM, 256GB 8GB RAM |
MAIN CAMERA
| | |
| --- | --- |
| Triple | 64 MP Wide, 8 MP Altrawide and 2 MP Macro |
| Features | Dual-LED dual-tone flash |
| Video | 1080p@30fps |
SELFIE CAMERA
| | |
| --- | --- |
| Single | 13 MP Wide |
| Video | 1080p@30fps |
SOUND
| | |
| --- | --- |
| Loudspeaker | Yes, with stereo speakers |
| 3.5mm Jack | Yes |
COMMS
| | |
| --- | --- |
| Wlan | Wi-Fi 802.11 |
| Bluetooth | 5.1 |
| Positioning | GPS, GLONASS |
| Nfc | Yes |
| Radio | Unspecified |
| Usb | USB Type-C 2.0, OTG |
FEATURES
BATTERY
| | |
| --- | --- |
| Type | Li-Po 5000 mAh, non-removable |
| Charging | Fast charging 33W |
MISC
| | |
| --- | --- |
| Colors | Jaguar Black, Wildcat Blue, Supernova Green |
| Price | About 15,000 INR |
Poco X5 5G Phone Images
Also Read:-
2. Realme 9i
| | |
| --- | --- |
| | Processor: Mediatek MT6833P Dimensity 810 |
| | RAM: 4 GB, 6 GB |
| | Storage: 64 GB, 128 GB |
| | Display: 6.6 inches |
| | Camera: Triple Camera |
| | Battery: Li-Po 5000 mAh |
Realme 9i – SPECIFICATIONS
LAUNCH
| | |
| --- | --- |
| Announced: | 18 August 2022 |
| Status: | 24 August 2022 |
NETWORK
| | |
| --- | --- |
| Technology: | GSM / HSPA / LTE / 5G |
| Support: | 2G, 3G, 4G & 5G,Band |
BODY
| | |
| --- | --- |
| Dimensions | 164.4 x 75.1 x 8.1 mm |
| Weight | 187 g |
| Sim | Dual SIM |
DISPLAY
| | |
| --- | --- |
| Type | IPS LCD |
| Size | 6.6 inches |
| Resolution | 1080 x 2408 pixels |
PLATFORM
| | |
| --- | --- |
| Os | Android 12, upgradable to Android 13, Realme UI 4.0 |
| Chipset | Mediatek MT6833P Dimensity 810 |
| Cpu | Octa-core |
| Gpu | Mali-G57 MC2 |
MEMORY
| | |
| --- | --- |
| Card Slot | microSDXC |
| Internal | 64GB 4GB RAM, 128GB 6GB RAM |
MAIN CAMERA
| | |
| --- | --- |
| Triple | 50 MP Wide, Unspecified telephoto and 2 MP Macro |
| Features | LED flash |
| Video | 1080p@30fps |
SELFIE CAMERA
| | |
| --- | --- |
| Single | 8 MP Wide |
| Video | 1080p@30fps |
SOUND
| | |
| --- | --- |
| Loudspeaker | Yes, |
| 3.5mm Jack | Yes |
COMMS
| | |
| --- | --- |
| Wlan | Wi-Fi 802.11 |
| Bluetooth | 5.2 |
| Positioning | GPS, GLONASS |
| Nfc | Yes |
| Radio | no |
| Usb | USB Type-C 2.0, OTG |
FEATURES
BATTERY
| | |
| --- | --- |
| Type | Li-Po 5000 mAh, non-removable |
| Charging | Fast charging 18W |
MISC
| | |
| --- | --- |
| Colors | Soulful Blue, Rocking Black, Gold |
| Price | About 14,999 INR |
Realme 9i 5G Phone Images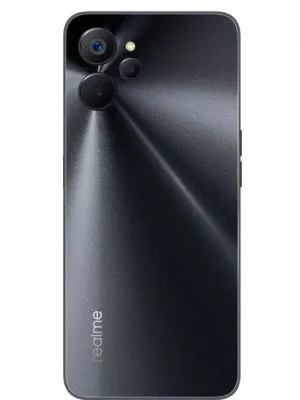 3. Samsung Galaxy A14 5G
| | |
| --- | --- |
| | Processor: Mediatek MT6833 Dimensity 700 |
| | RAM: 4 GB, 6 GB, 8 GB |
| | Storage: 64 GB, 128 GB |
| | Display: 6.6 inches |
| | Camera: Triple Camera |
| | Battery: Li-Po 5000 mAh |
Samsung Galaxy A14 5G – SPECIFICATIONS
LAUNCH
| | |
| --- | --- |
| Announced: | 04 January 2023 |
| Status: | 12 January 2023 |
NETWORK
| | |
| --- | --- |
| Technology: | GSM / HSPA / LTE / 5G |
| Support: | 2G, 3G, 4G & 5G,Band |
BODY
| | |
| --- | --- |
| Dimensions | 167.7 x 78 x 9.1 mm |
| Weight | 202 g |
| Sim | Dual SIM |
DISPLAY
| | |
| --- | --- |
| Type | PLS LCD, 90Hz |
| Size | 6.6 inches |
| Resolution | 1080 x 2408 pixels |
PLATFORM
| | |
| --- | --- |
| Os | Android 13, One UI Core 5 |
| Chipset | Exynos 1330 |
| Cpu | Octa-core |
| Gpu | Mali-G68 MP2 |
MEMORY
| | |
| --- | --- |
| Card Slot | microSDXC |
| Internal | 64GB 4GB RAM, 128GB 4GB RAM, 128GB 6GB RAM, 128GB 8GB RAM |
MAIN CAMERA
| | |
| --- | --- |
| Triple | 50 MP Wide, 2 MP Macro and 2 MP depth |
| Features | LED flash |
| Video | 1080p@30fps |
SELFIE CAMERA
| | |
| --- | --- |
| Single | 13 MP Wide |
| Video | 1080p@30fps |
SOUND
| | |
| --- | --- |
| Loudspeaker | Yes, |
| 3.5mm Jack | Yes |
COMMS
| | |
| --- | --- |
| Wlan | Wi-Fi 802.11 |
| Bluetooth | 5.2 |
| Positioning | GPS, GLONASS |
| Nfc | Yes |
| Radio | Yes |
| Usb | USB Type-C 2.0 |
FEATURES
BATTERY
| | |
| --- | --- |
| Type | Li-Po 5000 mAh, non-removable |
| Charging | Fast charging 15W |
MISC
| | |
| --- | --- |
| Colors | Black, Light Green, Dark Red, Silver |
| Price | About 15,000 INR |
Samsung Galaxy A14 5G – Images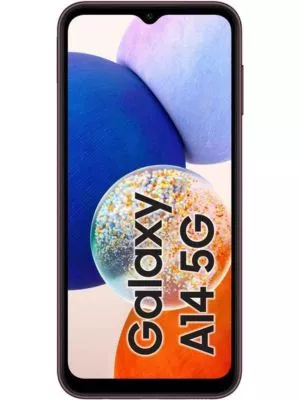 4. Vivo t2x 5G
| | |
| --- | --- |
| | Processor: Mediatek Dimensity 1300 |
| | RAM: 4 GB, 6 GB, 8 GB |
| | Storage: 128 GB, 256 GB |
| | Display: 6.58 inches |
| | Camera: Dual |
| | Battery: Li-Po 6000 mAh |
Vivo t2x 5G -SPECIFICATIONS
LAUNCH
| | |
| --- | --- |
| Announced: | 30 May 2022 |
| Status: | 31 May 2022 |
NETWORK
| | |
| --- | --- |
| Technology: | GSM / HSPA / LTE / 5G |
| Support: | 2G, 3G, 4G & 5G,Band |
BODY
| | |
| --- | --- |
| Dimensions | 163.9 x 75.3 x 9.2 mm |
| Weight | 202.8 g |
| Sim | Dual SIM |
DISPLAY
| | |
| --- | --- |
| Type | IPS LCD, 144Hz |
| Size | 6.58 inches |
| Resolution | 1080 x 2408 pixels |
PLATFORM
| | |
| --- | --- |
| Os | Android 12, OriginOS 2.0 |
| Chipset | Mediatek Dimensity 1300 |
| Cpu | Octa-core |
| Gpu | Mali-G77 MC9 |
MEMORY
| | |
| --- | --- |
| Card Slot | No |
| Internal | 128GB 6GB RAM, 128GB 8GB RAM, 256GB 8GB RAM |
MAIN CAMERA
| | |
| --- | --- |
| Dual | 50 MP Wide, 2 MP Macro |
| Features | Dual-LED flash |
| Video | 1080p@30fps |
SELFIE CAMERA
| | |
| --- | --- |
| Single | 16 MP Wide |
| Video | 1080p@30fps |
SOUND
| | |
| --- | --- |
| Loudspeaker | Yes, |
| 3.5mm Jack | Yes |
COMMS
| | |
| --- | --- |
| Wlan | Wi-Fi 802.11 |
| Bluetooth | 5.2 |
| Positioning | GPS, GLONASS |
| Nfc | Yes |
| Radio | Yes |
| Usb | USB Type-C 2.0 |
FEATURES
BATTERY
| | |
| --- | --- |
| Type | Li-Po 6000 mAh, non-removable |
| Charging | Fast charging 44W |
MISC
| | |
| --- | --- |
| Colors | Black, Blue |
| Price | About 12,990 INR |
Vivo t2x 5G – Images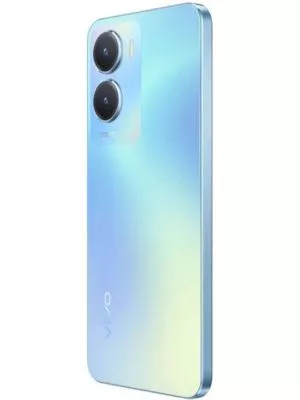 5. Motorola Moto G92 5G
| | |
| --- | --- |
| | Processor: Snapdragon 480+ 5G |
| | RAM: 4 GB |
| | Storage: 128 GB |
| | Display: 6.5 inches |
| | Camera: Triple |
| | Battery: Li-Po 5000 mAh |
Motorola Moto G92 5G – SPECIFICATIONS
LAUNCH
| | |
| --- | --- |
| Announced: | 09 June 2022 |
| Status: | 28 June 2022 |
NETWORK
| | |
| --- | --- |
| Technology: | GSM / HSPA / LTE / 5G |
| Support: | 2G, 3G, 4G & 5G,Band |
BODY
| | |
| --- | --- |
| Dimensions | 161.8 x 74 x 8.6 mm |
| Weight | 184 g |
| Sim | Dual SIM |
DISPLAY
| | |
| --- | --- |
| Type | IPS LCD, 120Hz |
| Size | 6.5 inches |
| Resolution | 1080 x 2400 pixels |
PLATFORM
| | |
| --- | --- |
| Os | Android 12, planned upgrade to Android 13 |
| Chipset | Snapdragon 480+ 5G |
| Cpu | Octa-core |
| Gpu | Adreno 619 |
MEMORY
| | |
| --- | --- |
| Card Slot | microSDXC |
| Internal | 128GB 4GB RAM |
MAIN CAMERA
| | |
| --- | --- |
| Dual | 50 MP Wide,8 MP Ultra wide, 2 MP Macro |
| Features | LED flash |
| Video | 1080p@30fps |
SELFIE CAMERA
| | |
| --- | --- |
| Single | 16 MP Wide |
| Video | 1080p@30fps |
SOUND
| | |
| --- | --- |
| Loudspeaker | Yes |
| 3.5mm Jack | Yes |
COMMS
| | |
| --- | --- |
| Wlan | Wi-Fi 802.11 |
| Bluetooth | 5.1 |
| Positioning | GPS, GLONASS |
| Nfc | Yes |
| Radio | Unspecified |
| Usb | USB Type-C 2.0 |
FEATURES
BATTERY
| | |
| --- | --- |
| Type | Li-Po 5000 mAh, non-removable |
| Charging | Fast charging 15W |
MISC
| | |
| --- | --- |
| Colors | Midnight Gray, Frosted Blue |
| Price | About 14,990 INR |