New Skoda Superb 2024: Skoda has globally unveiled its new generation Skoda Superb in the Indian market. The new generation Skoda Super, which is going to be its fourth generation, is going to be offered with advanced features like advanced safety and multiple engine options. The design of the new generation Skoda Superb is sporty as well as luxurious. All the information about the Skoda Superb 2024 facelift is given ahead.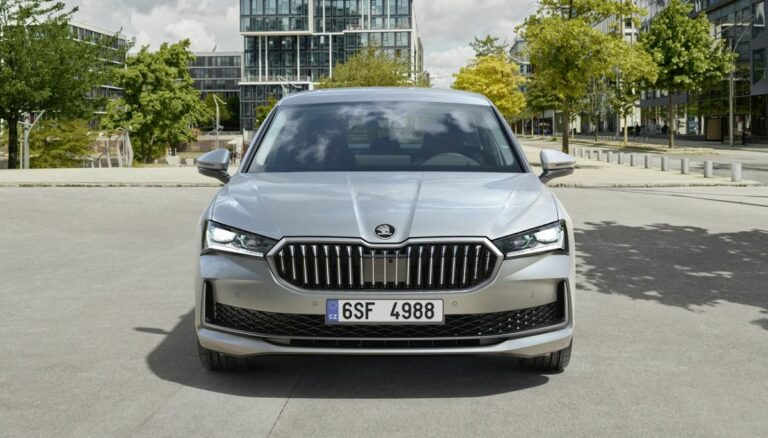 New Skoda Superb Design
The design of the new Skoda Superb comes with new design elements along with its traditional grille. However, for the Indian market, the Skoda Super is going to be offered only in sedan form, while for the European markets, it is going to be offered in sedan and combi form. Many changes have also been made in the design of the Combi Skoda Superb.
At the front of the new Super, a newly designed front grille can be seen with new LED headlights with an LED DRL unit, and a sharp lens on the bonnet. Also, it has a newly designed bumper and air dam in the front profile. But the company has now removed the fog light facility.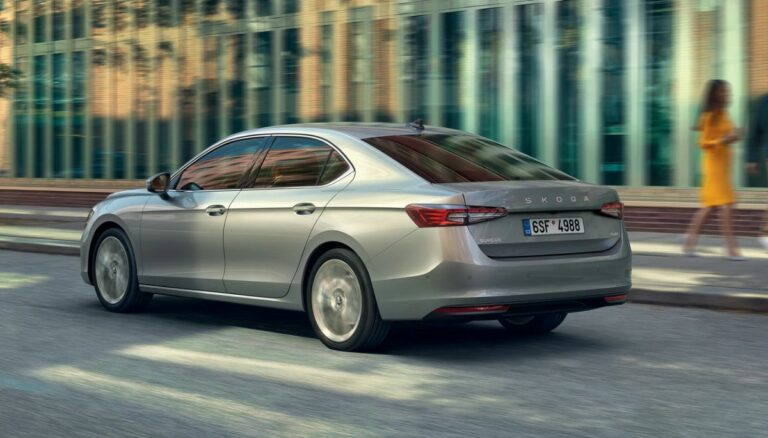 On the sight profile, it is going to get new 16 to 19-inch diamond-cut alloy wheels, apart from this there is no other change with the sharp lines. Just as its front has been changed, its real profile also features a newly designed C-shaped LED television. There will no longer be any exhaust pipe at the rear of the sedan.
New Skoda Superb Cabin
The cabin of the new generation Skoda Superb comes with a lot of changes compared to the old generation. On the inside, the cabin features a completely redesigned dashboard layout with a new theme, further enhancing its premium look. Along with this, a soft touch facility has also been provided at many places in the sedan.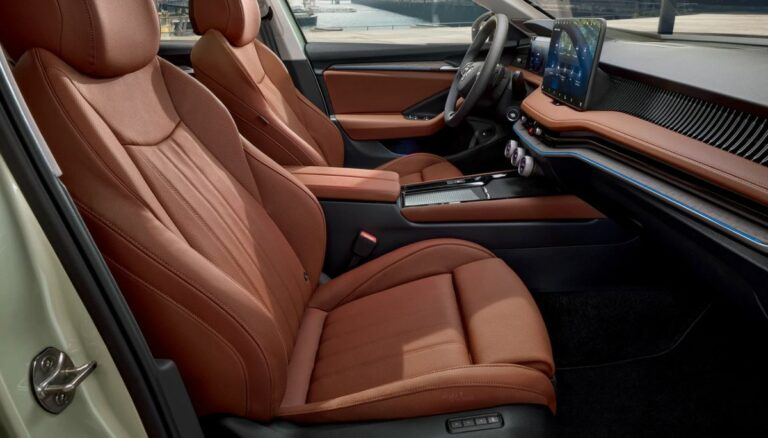 On the inside, we find vertical slats behind the dashboard layout, which serves to hide such events. Apart from this, now the gearbox in the cabin is going to be found behind the steering wheel and not in the central console, but only for those with an automatic gearbox. The manual gearbox is going to be provided in the central console only.
| Highlight | Description |
| --- | --- |
| Modern Design | Incorporates Skoda's latest Modern Solid design language, featuring a fresh, contemporary look with updated front and rear elements, a sleek profile, and eco-friendly cabin materials. |
| Cabin Technology | The cabin offers a minimalist design with various themes, showcasing advanced technology, including a generous 13-inch central touchscreen, a heads-up display, and a drive-selector replaced with a more convenient stalk mechanism. |
| Safety and ADAS | Ensures passenger safety with the provision of up to 10 airbags, electronic stability control (ESC), and a comprehensive suite of Advanced Driver Assistance Systems (ADAS) such as turn assist, emergency steering assist, auto emergency braking, and cross-road assist. |
| Engine Versatility | Provides a wide range of engine choices, including turbo-petrol, diesel, mild hybrid, and plug-in hybrid options, catering to various preferences and efficiency needs. |
| Launch and Pricing | The global launch is anticipated for the next year, with an expected India launch later in the same year. The competitive starting price, around Rs 40 lakh (ex-showroom), positions it as a compelling option in the premium sedan segment. |
New Skoda Superb- Highlight
New Skoda Superb Features list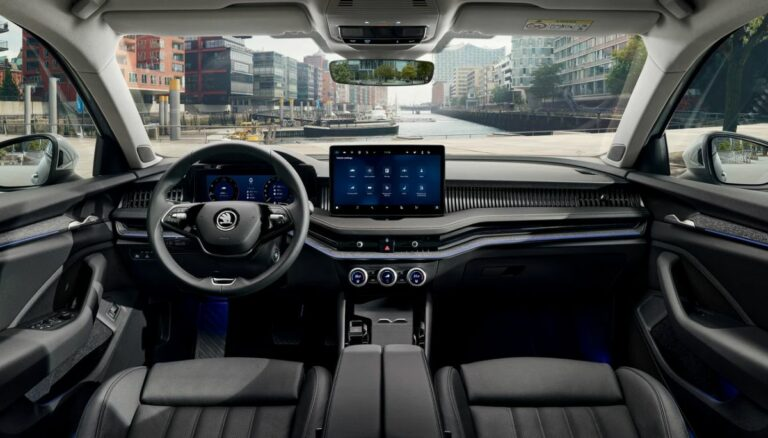 Among the features, the new generation Skoda Superb gets a 13-inch free-floating touchscreen infotainment system with a 10-inch digital driver display and Apple CarPlay connectivity with wireless Android Auto. Other highlights include a smart dial, head-up display, automatic climate control, air purifier, wireless mobile charge, ventilated seats with height-adjustable driver seat, massage function in the front, ambient lighting with 64 color options, and USB for rear passengers. Type 1 charger and a panoramic sunroof are provided.
New Skoda Superb Safety features
As safety features, the company has given it 10 airbags, electronic stability control, tire pressure monitoring system, hill haul assist, descent control, 360-degree camera, reverse parking sensor, and ISOFIX child seat anchor. Apart from this, it is also operated with level two ADAS technology, which includes safety features like automatic emergency braking, departure from line warning, lane return, adaptive cruise control, blind spot monitoring system, and so on. Gets Rear Collision Avoidance, Rare Cross Traffic Alert, and Traffic Jam Assist.
New Skoda Superb Engine
There are going to be four engine options to power from under the bonnet. Below is given information about all the engine options.
| | | | | |
| --- | --- | --- | --- | --- |
| Engine | 1.5-litre turbo-petrol mild hybrid | 2-litre turbo-petrol | 2-litre diesel | 1.5-litre turbo-petrol plug-in hybrid |
| Power | 150PS | 204PS/265PS | 150PS/193PS | 204PS |
| Transmission | 7-speed DSG | 7-speed DSG | 7-speed DSG | 6-speed DSG |
| Drivetrain | FWD | FWD/AWD | FWD/AWD | FWD |
New Skoda Superb- Engine
Note that all the engine options mentioned above are going to be launched in international markets. Along with this, front wheel drive and front wheel drive technology along with mild hybrid technology and plug-in hybrid technology options with turbo petrol engine will also be available.
The new generation Skoda Superb boasts a range of 100 km combined with an electric motor with a plug-in hybrid system, which comes with a 25.7 kWh battery pack. The plugin hybrid is being offered with a 50kw DC fast charger. But for the Indian market, the company is going to introduce only the turbo petrol engine and is not expected to offer a plug-in hybrid version.
New Skoda Superb Price in India
The price of the fourth-generation Skoda Superb is expected to start around Rs 40 lakh in the Indian market.
New Skoda Superb Launch Date in India
The new generation Skoda Superb has been unveiled internationally first in India, but it will go on sale internationally first, before going into production for the Indian market sometime next year.
New Skoda Superb Rivals
The Skoda Superb 2024 competes directly with the upcoming Toyota Camry in the Indian market. Toyota Camry also comes with Plugin Hybrid and Strong Hybrid technology.
Read also: