Download Microsoft Office 2016 Free
Microsoft Office 2016 is the successor to Office 2013. This version of the Office suite for Windows and Mac was first launched in 2015, a few years after its successor Microsoft Office 2019. Office 2016 adds and removes many features while providing a unique experience to the users.
| | |
| --- | --- |
| Developer | Microsoft |
| License | Trial |
| Download For Windows | Click Here |
| Download For Mac | Click Here |
| Official Website  | https://www.office.com |
This office productivity suite is packed with Word, PowerPoint, Excel and Outlook. If you are an avid user of Microsoft Office, downloading this program allows you to enjoy new features to improve work productivity.
Features of Microsoft Office 2016
In terms of design, significant changes are not received in this version of Microsoft Office. But it adds new features you shouldn't miss, such as better connection options, text highlighter in PowerPoint, and more. Here's another review of the highlight features of Office 2016.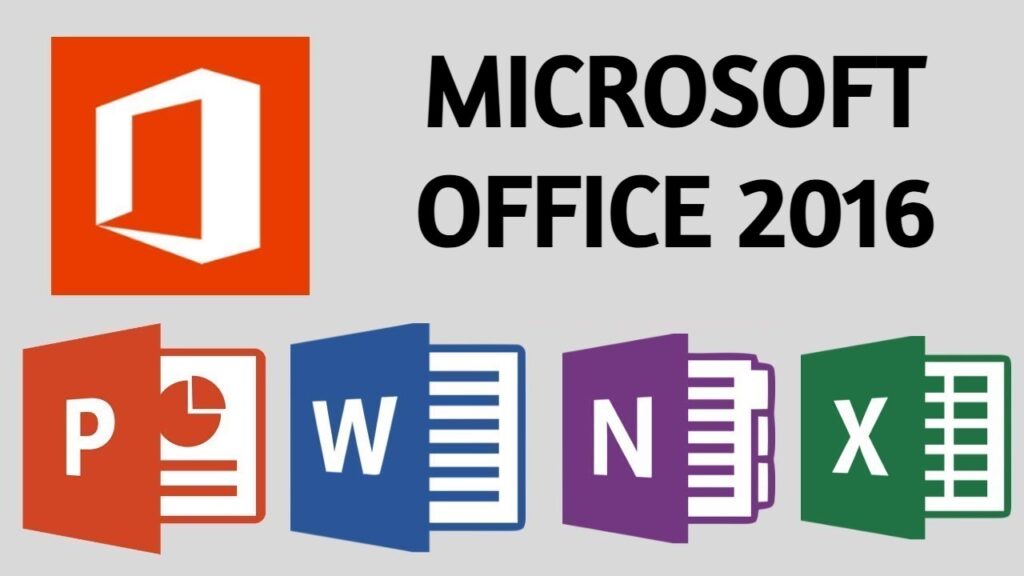 Enhanced Collaboration
Word and PowerPoint in Office 2016 provide advanced collaboration features for sharing and adding comments. Despite this program not being a cloud-based service, it can be a great collaborative tool for getting your work done. Look for the commenting and sharing icon at the top right of the page.
In addition to adding and sharing comments, it has an Activity button that allows you to view previous versions of a document. This way you can keep track of the changes made in it. Simply click on the activity and a side panel will open, providing you with a list of activities that happened with the document
Publish to Docs.com
This new feature is available in all applications including Word, Excel and PowerPoint. It lets you publish the created documents to Docs.com. Create an account with Docs.com using your email address, Facebook account or Microsoft account.
Publishing a document on Docs.com is quite simple. Select File, select Publish and click on Docs.com option. Enter the title and choose the visibility preference of the document then click Upload. Your document will be published in a second.
Mentions
Outlook 2016 is bundled with Mention feature which enables you to capture someone's attention. This feature is especially useful for creating calendar invitations or emails. As with the mentioned feature in most social media platforms, add the @ symbol and type the person's name.
Using this symbol, the person's name will be highlighted in the message. In addition, the name will automatically appear in the To field. The Mentions feature can also be used to sort your inbox for faster searching.
Zoom in PowerPoint
The zoom feature comes in handy for moving between slides without having to flow slide by slide like in previous versions. You can choose a specific slide and jump quickly to improve audience engagement. Simply click on the Zoom option from the Insert menu and choose a zoom type.
There are three types of zoom in Microsoft Office 2016 to take advantage of your presentation. Summary Zoom allows you to wrap multiple slides in one slide and you can jump between them. Slide Zoom enables you to navigate the slides in any order and Section Zoom lets you go back to previous sections.
DISCLAIMER
Any third party brand name or copyright material used here is for information purpose only. We disclaim any ownership of that material. We don't host any files on this website, we only share free and trial software. All copyright material belongs to their respective owner. Read full disclaimer. Or if you have any question feel free to contact us.
More Read:-
>> Pubg Mobile Information || Pubg Mobile Download
>> HOW TO INSTALL MINECRAFT GAME IN MOBILE
>> GTA Vice City Download in Hindi Full Version for PC Windows 7/8/10