Hello friends how are you I hope you will be fine.
If you are also not able to use your digital signature in EPF employer portal or software updating DSC details, then go through it carefully step by step to know how to use digital signature for PF effectively. Read the steps. So that you can easily approve KYC details of your employees.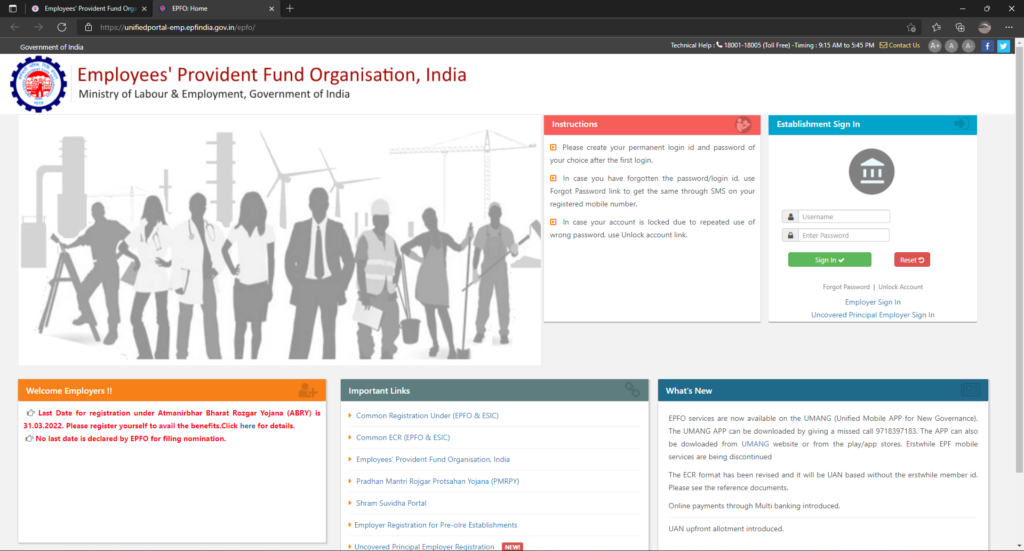 What is Digital Signature Certificate (DSC)
A Digital Signature Certificate is a digital version of a paper certificate. It is used electronically to prove one's identity, to access information or services on the Internet, or to digitally sign certain documents.
This certificate is used for e-filing of income tax return, GST e-filing, government online tendering etc.
What is Full Form of DSC
The full form of DSC is Digital Signature Certificate. DSC is a protected digital key provided by Certifying Authorities to verify and confirm the identity of the person holding such certificate. Public key authentication is used to create a digital signature.
DSC contains information about the user's profile, pin code, country, email address, date of issue of the certificate and the name of the certifying authority.
>> What is Computer Software? || Types of Software?
New Update For DSC (Approved Only a Few Seconds)
A plugin has been made available by the government so that you will be able to get your dsc approved in a few seconds, then step-by-step process is given below.
Download
Download facility is available below in this article, wherever Digital Signature Service-based Digital Signature has been enabled, the link to download the same will be provided on the relevant screen.
The utility (EPFO_DSC_Signer_1.0.0.exe) can also be downloaded from the link given on the Unified Portal.
INSTALLATION
The Digital Signing Service utility has to be one time downloaded and installed on the client machine from which the Digital Signing is to be performed for facilities provided in the Unified Portal application for EPFO.
1. Double-click on the downloaded executable file to initiate the installation process. The digital signer Service setup wizard will be displayed, click on Next to continue.
2. On some PCs below warning may be shown. Click on More info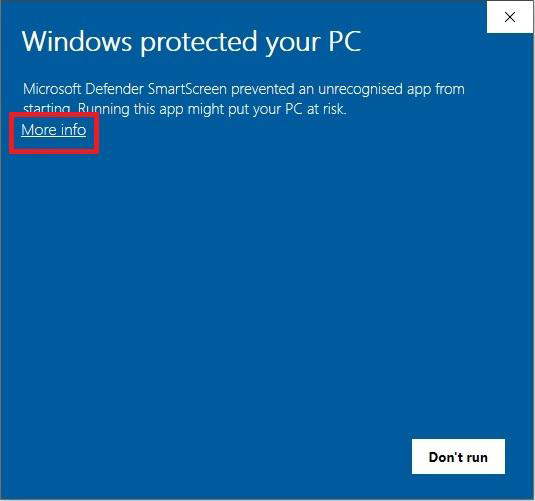 3. Click on Run anyway to continue with the installation process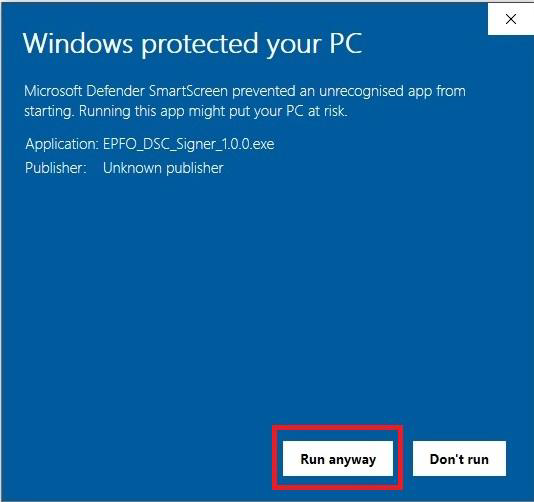 4. To proceed further you will have to agree and accept the terms and conditions by selecting the I accept the agreement and then click on Next.
5. Select the directory for installation and click on Next.
6. To create a desktop icon and include the service in start menu click Next. It is recommended.
7. Select the folder for start menu shortcut.
8. The application will start installing on your system.

9. Click on Finish to end the setup wizard. Icon for DSC utility will be created on desktop and start menu.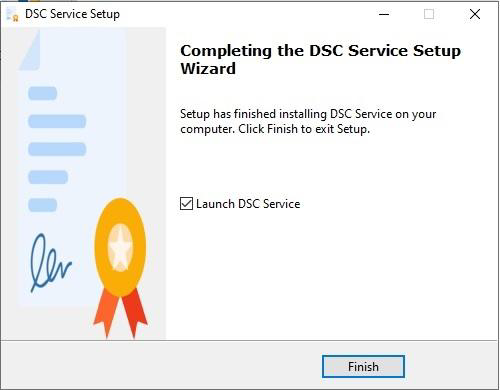 10. Double click on DSC Service icon to run the signing service. Now you are ready to sign.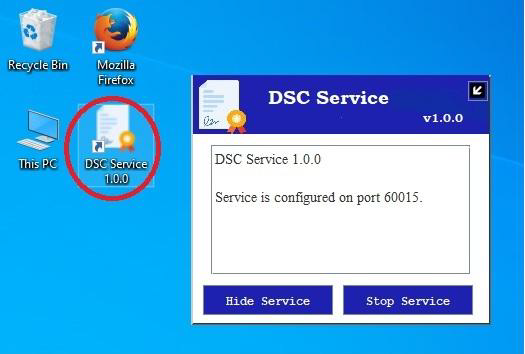 BROWSER
Check whether the certificate is already imported into your browser post installation. To verify the same please follow the below process.
MOZILLA FIREFOX
Go to Mozilla Firefox browser settings.
Click on Privacy & Security option.
Click on View Certificates button.
Click on Import to import DSC certificate.
Select the certificate from the installation directory of the digital signing service utility (e.g C:\Program Files (x86)\DSC Service\1.0.0)
Select Trust the CA to identify website option and click on OK.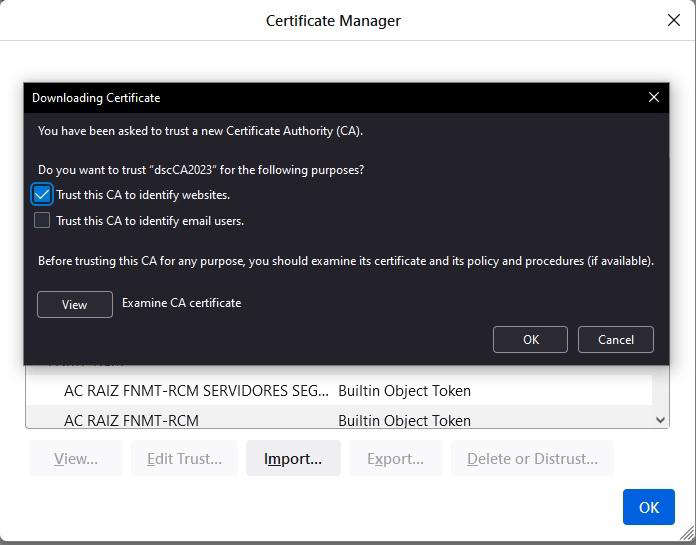 Now, your Mozilla Firefox is ready for digitally signature.
System Requirements for EPFO Digital Signature
In order to use digital signature for EPF (Employee Provident Fund) transactions, the following system requirements must be met:
Operating System: Windows 7, 8, 8.1, 10 (32-bit or 64-bit) or Linux (Ubuntu 14.04, 16.04, 18.04)
Note: If you are still facing any problems, then you can mail us, and I will do it for free.
Step 1. If you already have updated Java and Mozilla installed then that software has to be uninstalled first.
Step 2. After that you install this software by clicking on my given link
Step 3. If you are a Mozilla Firefox user then you need to install version Firefox 48.
Step 4. If you use other versions, then they don't support Java and you will get the following errors.
Step 5. You will get the download in Mozilla zip file which you have to unzip.
Step 6. As soon as it is unzipped, then you will find a folder named bin in it, in which you will get the setup of Firefox, which you have to run.
Step 7. You need to install Java before opening the setup.
Step 8. You can download both the applications from the link given by me.
Step 9. Digital Signature Certificate: Class 2 or Class 3 digital signature certificate issued by a licensed Certifying Authority (CA)
Step 10. Hardware Token: USB token or Smart Card Reader for storing and accessing the digital signature certificate.
Step 11. Internet Connection: High-speed internet connection with at least 512 Kbps bandwidth
Now after restarting the system at last, you can upload the digital signature on any other government website.
Note: It is important to ensure that the system requirements are met before using digital signature for EPF transactions to avoid any technical issues or errors.
I will keep writing more posts related to this, so do not forget to bookmark (Ctrl + D) our blog "EduTechGyan.COM" on your mobile or computer and subscribe us now to get all the posts in your email.
If you like this post, then do not forget to share it with your friends. You can help us reach more people by sharing it on social networking sites like Facebook or Twitter. Thank you !