Download Microsoft Office 2019
Microsoft Office 2019 is the latest version of the Office suite available for Windows and Mac. First released in 2018, the program offers a new set of features not present in its predecessors, including Office 2016 and earlier versions. It also has some features that Microsoft 365 users may not enjoy.
| | |
| --- | --- |
| Developer | Microsoft |
| License | Trial |
| Download for Window | Click Here |
| Download for Mac | Click Here |
| Official Website | https://www.office.com |
Despite the new features, Office 2019 brings the same package as Microsoft Office 2016 and older versions including Word, PowerPoint, Excel, Project, Publisher, Access and Vision. With support for 102 different languages, this office program is useful for getting things done.
Microsoft Office 2019 Features
As the successor to Office 2016, the current version of Microsoft highlights new features, improvements and changes. Originally many features were already available in Office 365, but some of them are not available in the cloud-based service. Take a closer look at the features of Office 2019 below.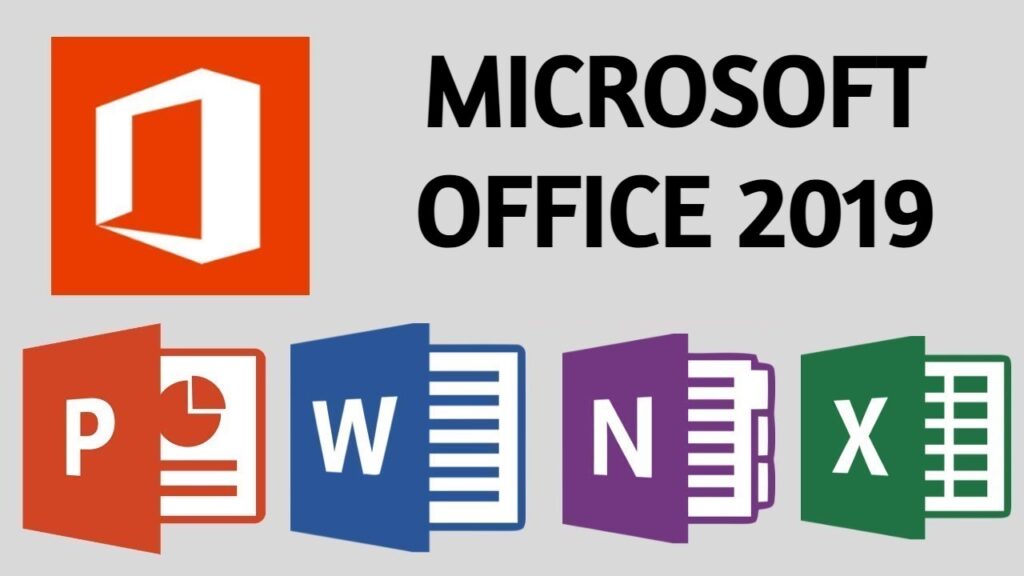 Built-in Microsoft Translator
Makes it easy to translate a specific word, phrase, or entire text from Word, Excel, or PowerPoint with the integrated Microsoft Translator. This new feature is built into the review tab of each program, so accessing this feature is super easy.
Microsoft Translator itself has been around for a while but as a standalone program. Integrating with it in Office brings exciting changes and doubles the convenience. It may not give a perfect translation but it can be a great help if needed
LaTex Equation in Word
Typing equations can be difficult but when you use the right tools, it can be easy and fast. LaTex is a new feature embedded in Word 2019 that enables you to create equations in LaTex format. It supports the major common mathematical keywords for professional equations.
A wide range of expressions can be created using this feature, such as vectors, boxed formulas, brackets, and matrices. How to use this feature is quite simple. Find it under the Design tab and click on LaTex. As an alternative, you can press ALT and = on your keyboard.
Morph in PowerPoint
PowerPoint 2019 is on another level. Featuring a new transition referred to as Morph, your audience will enjoy the smooth movement of slides between slides in a presentation. It's a great way to create animations but PowerPoint makes it easy for you.
To use this transition, you must duplicate the slide. On the duplicated slide, move or resize the object and click Transition, choose Morph. This action will create a smooth movement from the original to the duplicate slide.
Zoom Navigation in PowerPoint
Microsoft Office 2019 users can experience better navigation during a presentation with Zoom. This new feature allows you to bounce from slide to slide instead of having to flow slide-by-slide as in a typical PowerPoint presentation.
Using this feature proves to be fun. You'll have a single page with thumbnails for all the slides. If you want to jump to a specific slide, just click on it and you will be taken to the desired slide. This is a great way to improve engagement with your audience.
New Functions in Excel
The new version of Excel comes with 6 new functions including SWITCH, CONCAT, MAXIFS, IFS, MINIFS, and TEXTJOIN. All of these functions improve the usability of Excel, allowing you to complete spreadsheets better.
DISCLAIMER
Any third party brand name or copyright material used here is for information purpose only. We disclaim any ownership of that material. We don't host any files on this website, we only share free and trial software. All copyright material belongs to their respective owner. Read full disclaimer. Or if you have any question feel free to contact us.
More Read:-
>> Pubg Mobile Information || Pubg Mobile Download
>> HOW TO INSTALL MINECRAFT GAME IN MOBILE
>> GTA Vice City Download in Hindi Full Version for PC Windows 7/8/10