In today's time, computer or laptop hang has become a common thing. Due to computer or laptop hang (Computer Hang Hone Ke Karan), many problems come in front of us. Computer has become an important part of our life in today's time.
Due to hang on computer or laptop?
There is no concrete reason for the system to hang because every system is different, the way of using it is different. Someone's hardware, someone's software can be bad. So it is important that the version of the system is updated from time to time.
Opening multiple programs at the same time while working on the computer can also cause the computer to hang.
Out of date version of the system or any other software.
Most importantly, even if your computer's RAM is low, the problem of hanging can occur.
Storing more data in the Temporary File and Recycle Bin
Using a laptop or computer for a long time creates a temporary file in it and whatever files we delete, it starts getting accumulated in our recycle bin. They use a lot of memory of our computer, due to which our computer hangs. We should delete our temporary files from time to time or daily and we should also delete the recycle bin.
Low RAM
If RAM is of 2GB in our computer or laptop, then our computer will start hanging when we process it in our computer. Our computer should have at least 4 GB of RAM because in today's time our computer has many software installed.
To run these softwares, we need RAM, the more the RAM, the better our computer will run. If we process more in our computer when the RAM is less, then our computer starts hanging.
So if you do more work on your computer or laptop then you should keep the RAM according to your need. So that you do not have to face this problem while processing in your computer.
Low Processor Speed
Sometimes we buy computers or laptops with low processor in order to save money. Then this computer later bothers us with the problem of hanging. This happens because due to the low processor, this processor is not able to give them the speed required for our software to run. Because of which our computer or laptop starts hanging.
In today's time, we should use a processor of at least 2 GHz, because in today's time, software are being made heavy, due to the increased facility in them, they are becoming heavy.
Hard Disk Storage Full
We make many partitions of hard disks in our computer or laptop and we do not pay attention to whether one of the partitions in our partition is full or is about to be full, due to which our computer or laptop hangs. .
And sometimes we install our C driver in which we install windows in order to create partition. We give less space to the partition and this space gets filled quickly due to our windows being updated or the files downloaded by us.
Due to dry full, our system starts hanging, there should be at least 20% space in our hard disk, if there is less space left in our hard disk then your system will start hanging.
Heating Issue
Due to continuous running of our computer or laptop, our processor starts getting hit due to some of our mistakes like we use our laptop by keeping it on the pillow or on the bed. Due to which the area of ​​our laptop's fan gets suppressed and the heat coming out of it does not get out, due to which our laptop gets hit, due to the hit, our laptop starts hanging.
Sometimes we keep our computer in such a place that its heating does not come out, we should take care of all these things so that the heat coming out of our fan can come out properly.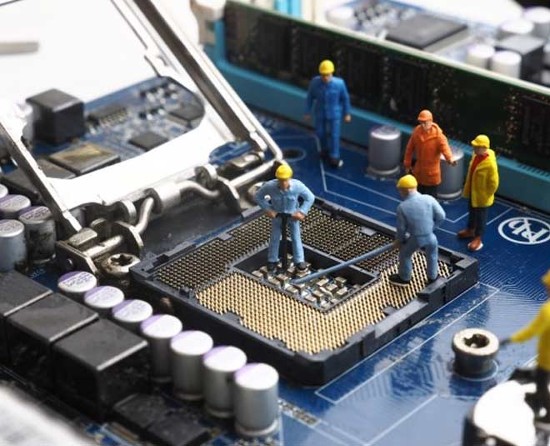 Tips to deal with hanging problem
You can deal with the problem of system hanging in many ways, for this we are telling you some tips which you can follow.
keep computer service
Many times it happens that due to dirt, the fan of the power supply of the computer gets jammed and it starts heating up. Due to this, many problems start coming, such as hanging or frequent shutdown of the computer etc. So it is necessary that the computer should be regularly serviced.
Use 64 Bits Windows
In today's time, we install a lot of software on our computers. If your windows is 32-bit then your windows may hang while running all these software. That's why we should always use 64-bit windows.
Restart the system at least once
Computers or laptops also start hanging due to not restarting for a long time. Many people do not even restart their laptop for several days. Turn on your laptop and turn it flat down, keep doing this for several days but do not restart your laptop. You should restart your computer or laptop at least once a day.
Other Tips
Clear browser history and cache regularly.
Use a good or original window.
Do not use the system for long periods of time.
Check that nothing has gone wrong with your system.
You can follow the tips mentioned above, if your system hangs even after doing these things, then understand that its life is only this much.
I will keep writing more posts related to this, so do not forget to bookmark (Ctrl + D) our blog "EduTechGyan.COM" on your mobile or computer and subscribe us now to get all the posts in your email.
If you like this post, then do not forget to share it with your friends. You can help us reach more people by sharing it on social networking sites like Facebook or Twitter. Thank you !
Read More:-
>> How to Fix No Display in Computer 2022