HUAWEI FreeBuds Pro 3 Review: The process of creating TWS earphones has sped along with technological advancements. Some of them have attained ultra-CD-level lossless sound quality; some have enhanced noise reduction algorithms; and some have become lighter, more convenient, and robust connections. The next model of Huawei's premium TWS series, the HUAWEI FreeBuds Pro 3, was ultimately released in September by one of the largest Chinese digital product companies, Huawei. Let's investigate whether it is carrying on the magical abilities introduced by its first and second generations.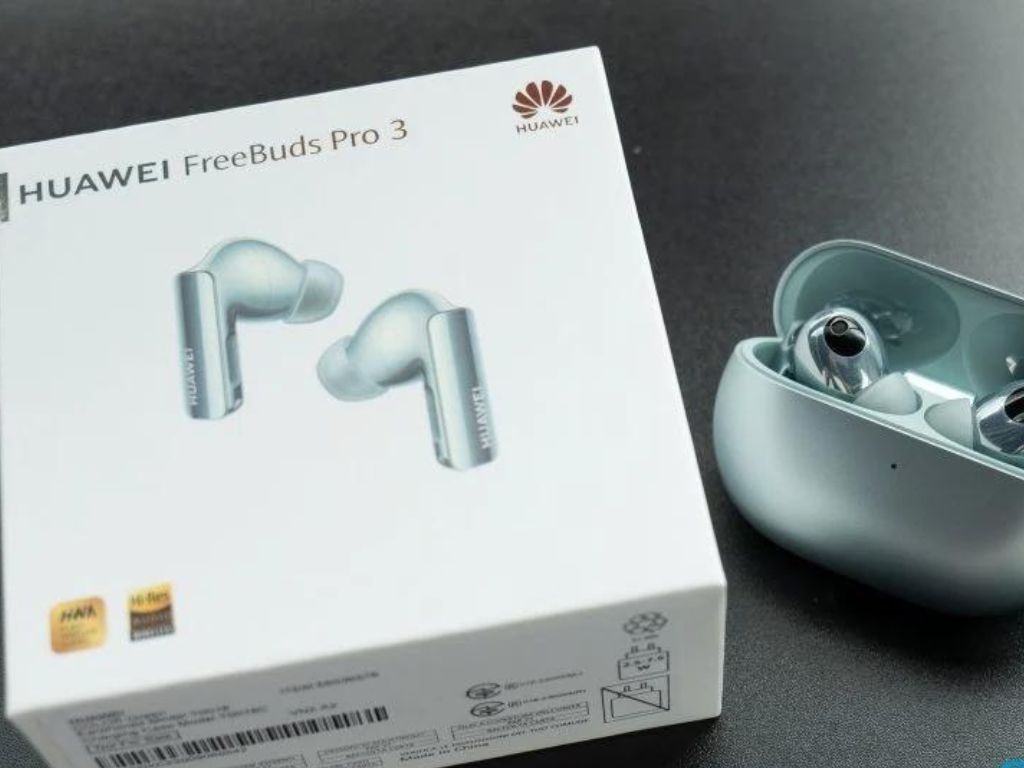 Open-Box & Design
The front of the HUAWEI FreeBuds Pro3 packaging box continues to have a square shape. As usual, the entire device is small and includes three pairs of earplugs that are suitable for most people's ear sizes, a warranty card, a manual, and a charging pocket along with a pair of headphones and a Type-C charging cable.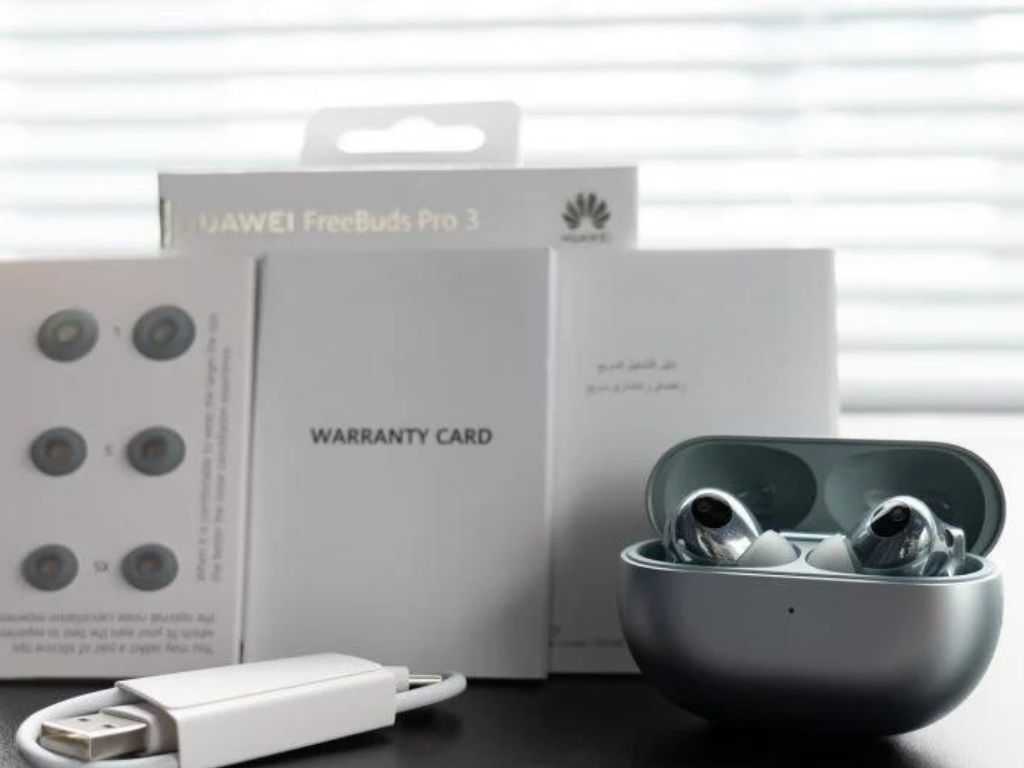 The Freebuds Pro3 charging case features a matte fog-face design on the shell and a traditional pebble shape. This still has a really nice touch. and a mirror glass with the Huawei logo on the back. The charging port and hidden speaker opening for earphone searching are located at the bottom, with the button on the left. The body of the earbuds has a glossy design that is largely similar to that of the HUAWEI FreeBuds Pro 2, its predecessor.
The charging case's shaft design is hidden type, and it opens and closes with a very smooth feel. The diagonal cut in the opening provides a wider opening angle for the charging box's lips, making it easier for users to remove the headset. Its operation is also quite similar to that of the current mainstream flagship wireless Bluetooth headset: to play or pause music, answer or hang up the phone, press the control key; to switch between normal, transparent, and noise reduction modes, long press; and to adjust the volume, slide up or down the control area.
Quality of Tone
The Huawei FreeBuds Pro3 utilizes the Kirin A2 core, which was independently developed by the company. This enhances computing performance and adds more precise noise reduction, efficient signal processing, and the purest call environment. In fact, real-world experience validates this. We still notice improvements over its predecessor, even though it was passably good in areas like noise reduction. Later on, we'll discuss it in more detail.
>> Lenovo Tab M9 Review: A Good-Building Tablet at a Reasonable Price
Huawei's distinctive L2HC 3.0 audio codec protocol allows for a 1.5 Mbps transmission rate, which has also significantly enhanced the phone's sound quality. The FreeBuds Pro3 L2HC 3.0 can restore 100% of the CD lossless music, allowing users to experience music in a more immersive way. A lossless CD has a speed of 1.41Mbps. However, you also need to be aware of the interference that the environment may be causing to the signal in order to attain the best and most consistent sound quality. Otherwise, I advise you to activate the 'Prioritize connection quality' option found on the HUAWEI AI Life app's earbud management page in most situations where there are a lot of devices.
During the test, FreeBuds Pro3 demonstrated good mid- and high-frequency resolution as well as outstanding low-frequency diving. The limits of low frequency and high frequency are 14 Hz and 48 kHz, respectively, based on official data. The instruments are skillfully placed with the human voice, which is more transparent and crystal clear with fine detail, producing a wonderful balance in a breathtaking sound stage. In terms of sound quality, I'm fairly certain that the new FreeBuds Pro remain the best TWS earbuds. It should be mentioned, though, that the Mate60 and X5 series are the only ones that the L2HC 3.0 protocol currently supports. Nevertheless, you can still enjoy top-notch audio on other gadgets—particularly other Huawei phones.
Via NearLink
Furthermore, this headset is the first Bluetooth wireless headset from Huawei to feature NearLink technology. In addition to supporting faster connections than a traditional Bluetooth headset, it also results in better stability and stronger anti-interference. As promised, NearLink, a new generation of short-range wireless connection technology developed and led by Huawei, also has reduced power consumption, reduced latency, increased coverage, and simpler networking. If the "Dynamic latency" option is enabled in the app, the NearLink technology can achieve 20ms of extremely low latency. This can be automatically enabled when games are launched with FreeBuds Pro 3.
Noise A reduction
Noise reduction is one of the key performance indicators for a flagship TWS headset. To get the best ANC performance, Huawei has always used the most aggressive approach. If the previous model had already attained the pinnacle of industry excellence, the new Freebuds Pro 3 currently appears to be virtually unmatched in this regard.
With its enhanced AI adaptive noise reduction algorithm, three-microphone hybrid noise reduction system, and intelligent dynamic noise reduction 3.0, it can precisely detect and compute noise both inside and outside the ear in real time, and it can tailor the noise reduction effect to suit various scenarios. The Kirin A2 processor is also a powerful computing powerhouse. Naturally, in extremely noisy settings, some background noise will still exist, but once the music is playing, this issue can be mostly avoided.
>> Lava Blaze 2 5G: Phone with a 50MP camera for just Rs 10,000, you will be shocked to know its features
The quietest thing I'll gripe about is that I become dependent on it and lose track of some of the ambient alerts. Thus, it's safer to adjust to the dynamic mode and give your ears some time to adjust.
If you select the proper earplugs for your ears, its in-ear form also offers some passive physical noise reduction.
Additionally, the HUAWEI FreeBuds Pro3's robust hardware contributes to its excellent noise reduction during calls. With the headset's integration of DNN call noise cancellation algorithms, you can have comfortable HD conversations even in very noisy settings. Additionally, because of the VPU, three microphone system, intelligent processing, and ability to distinguish between high- and low-frequency noise, it has very good wind noise resistance, allowing users to clearly communicate with one another even in extremely strong winds.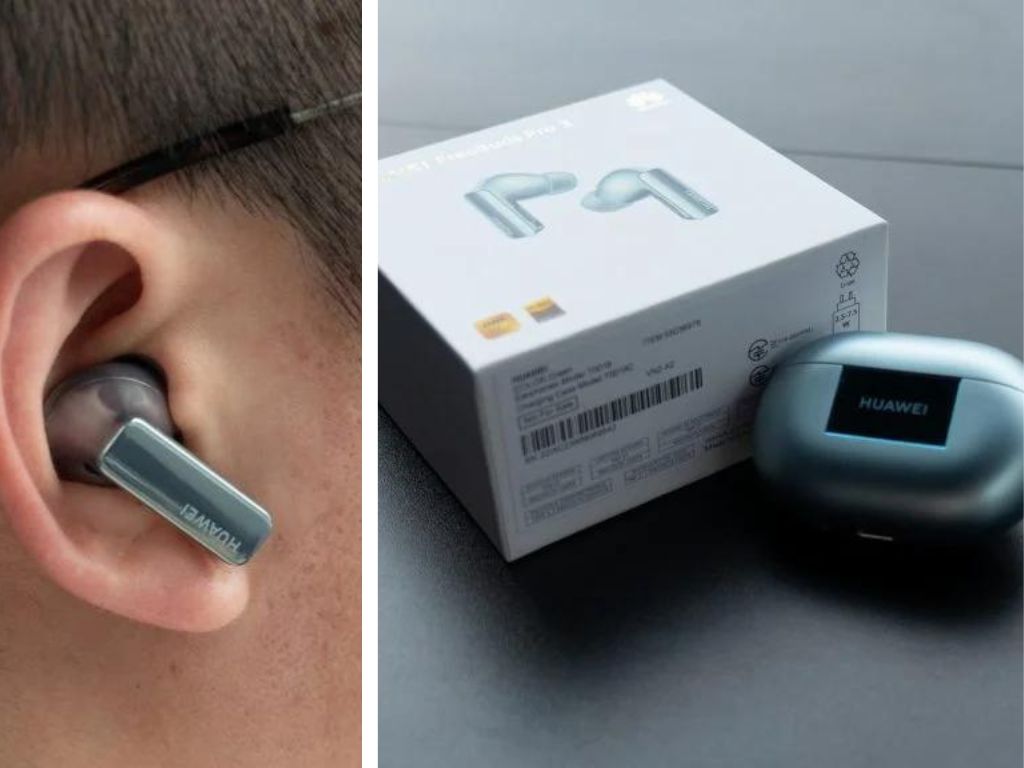 Battery
Furthermore, the HUAWEI FreeBuds Pro 3's charging case is still small despite having a respectable 510mAh capacity. According to official data, you can listen to music continuously for roughly 33 hours in connection stable priority mode and 30 hours in sound quality priority mode. Its charging speed is also quite fast. It only takes 60 minutes to fully charge the empty case via wired charging, and it takes roughly 150 minutes to fully charge wirelessly.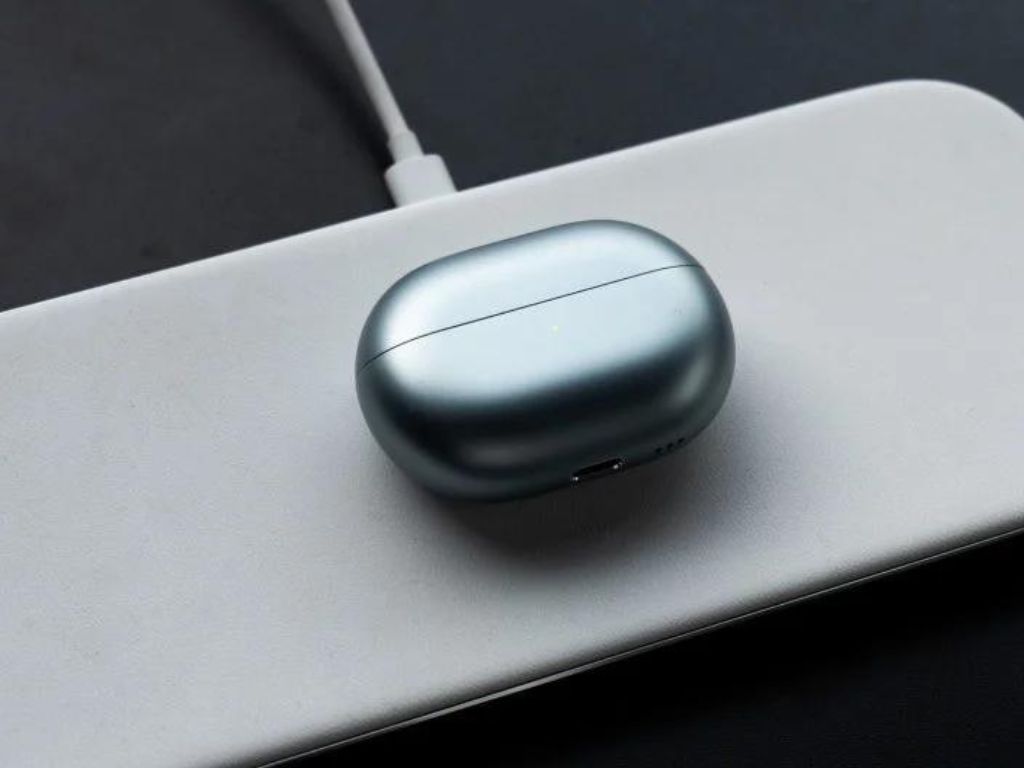 Other Functions
Naturally, the FreeBuds Pro3 has some of the same features found in flagship wireless Bluetooth headphones from the mainstream, including intelligent broadcasting, pop-up display when the headset is opened, personalised pop-up theme, and spatial audio. Furthermore, it now supports offline search headphones, enabling users to include a backup plan in case their headphones are misplaced. I've never had a chance to use this feature, though, because I adore this headset and always store it carefully after use.
Conclusion
In summary, the HUAWEI FreeBuds Pro3 boasts exceptional noise reduction and sound quality, making it one of the best flagship ANC earbuds available. When it comes to connecting with Huawei phones, the cross-device experience is nearly flawless. These earbuds' robust features make them well worth the money, but if you don't already own a Huawei phone, you'll need to weigh your preferences against your familiarity with the company's hardware and software compatibility before making a purchase. In my opinion, the latest earbuds are now among the greatest travel, work, and commuter accessories.
Make sure you check the earbuds out here if you are interested in having anything I mentioned above.