If your mouse not working and you want to shut down your computer then this edu tech gyan will show you how to quickly shut down your Windows 7, 10, or 11 computer or laptop with a keyboard shortcut. It's important to note that shutting down your computer with apps or programs running in the background can corrupt those files. If you can, you should close all applications before proceeding.
how to shut down computer
We should follow these steps carefully for shut down the computer:
Step 1. Press and hold the Alt key. You can use the Alt key that's on the left or right side of your keyboard.

Step 2. Press and hold the F4 key. You'll see a row of F keys at the top of your keyboard.
This key combination will close any active applications and windows, including any browser windows you have open
Depending on some laptop models, you may need to press and hold the Fn key to use function keys (Fn + Alt + F4).
Press Alt + F4 until every browser and application is closed.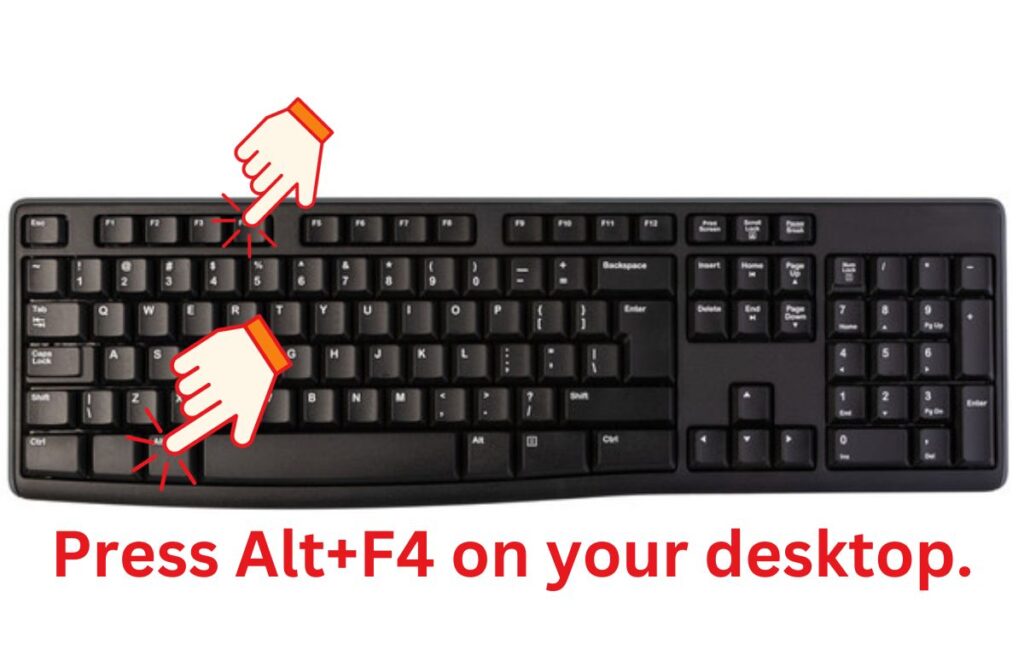 Step 3. Select "Shut Down" and press ↵ Enter. Using the directional arrow keys on your keyboard, select "Shut down" from the drop-down menu if it isn't already selected.
Step 4. Select Shut Down by clicking it. Then, click OK.
Step 7. You will receive this message. 
>> How to starting and shutting down a computer step by step
>> How to starting and shutting down a laptop step by step
I will keep writing more posts related to this, so do not forget to bookmark (Ctrl + D) our blog "EduTechGyan.COM" on your mobile or computer and subscribe us now to get all the posts in your email.
If you like this post, then do not forget to share it with your friends. You can help us reach more people by sharing it on social networking sites like Facebook or Twitter. Thank you !